DEERALLIGATOR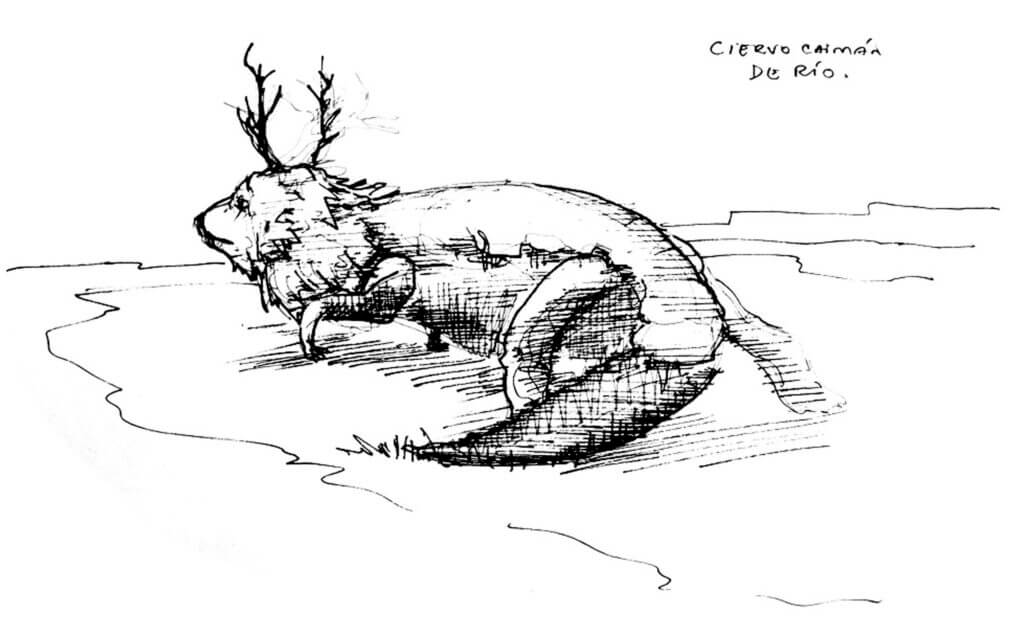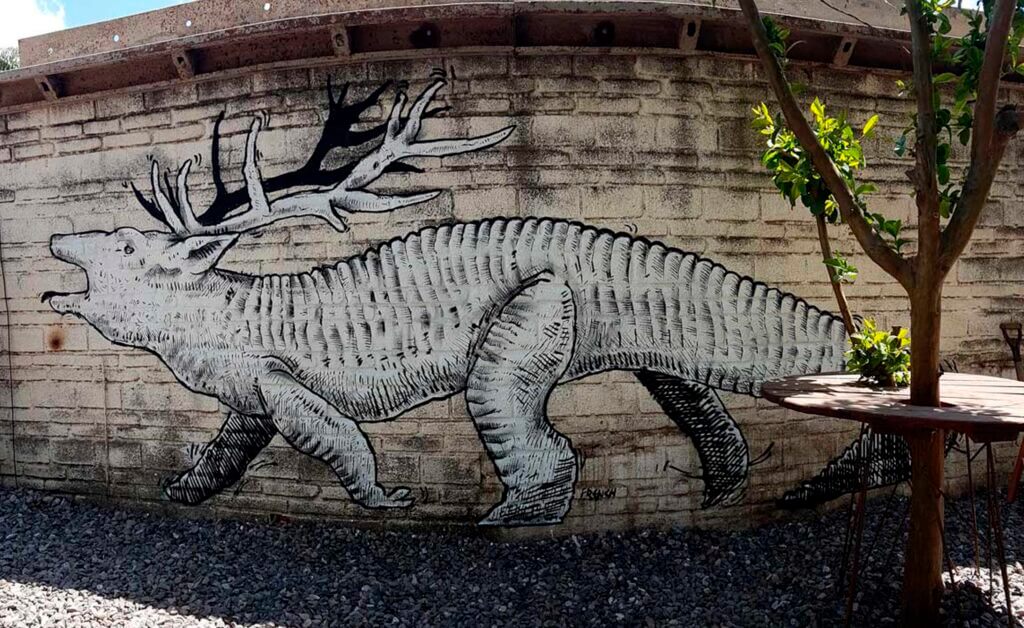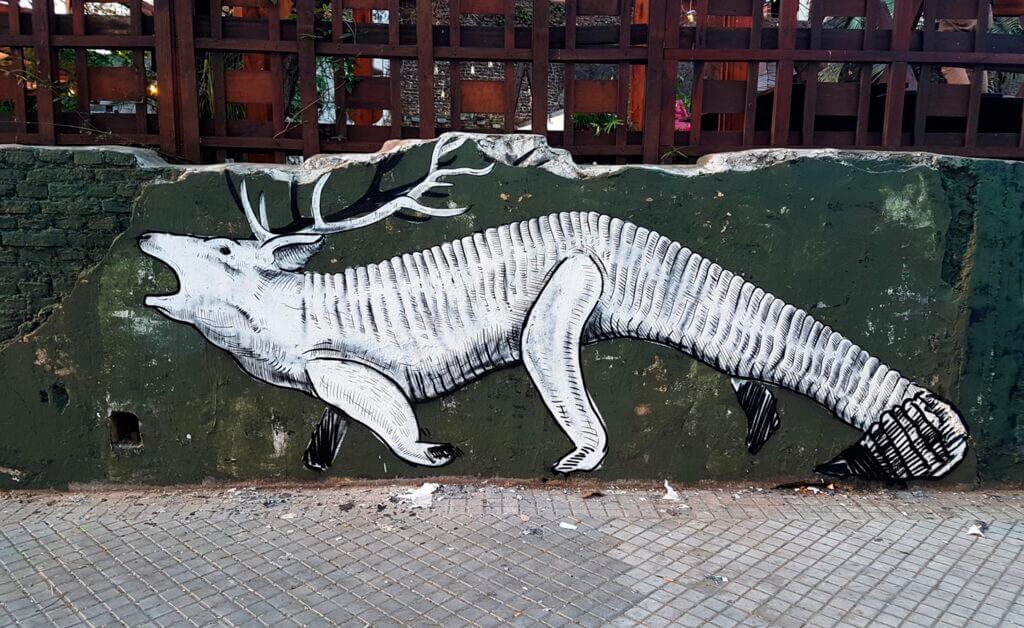 Name of the Specie
Deergator
Location
Chaco, Argentina
HISTORY
The river Deergator is a ferocious, large animal that moves in herds. They are omnivores: they feed on other fish, small mammals, algae and plants on the banks of the river. They live for many years, it is a species that has survived over time and has a strong ability to survive. It lives in tropical areas of South America, from the Manaus river (Amazonas) to the Chaco, Formosa and Misiones areas.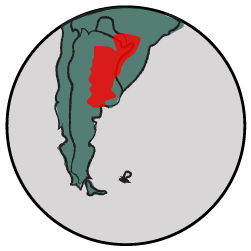 FUN FACTS
This particular mural was painted in Rosario, when the city was surprised one day to see a Deergator loitering on the shores of Isla Victoria. They are usually separated from their herd when they die.
__A sculpture of a Deergator was made for the Carroussel of "FICCION", a contemporary art exhibition in the Caraffa Museum, in 2018, Córdoba city, Argentina.