DEERSURUBI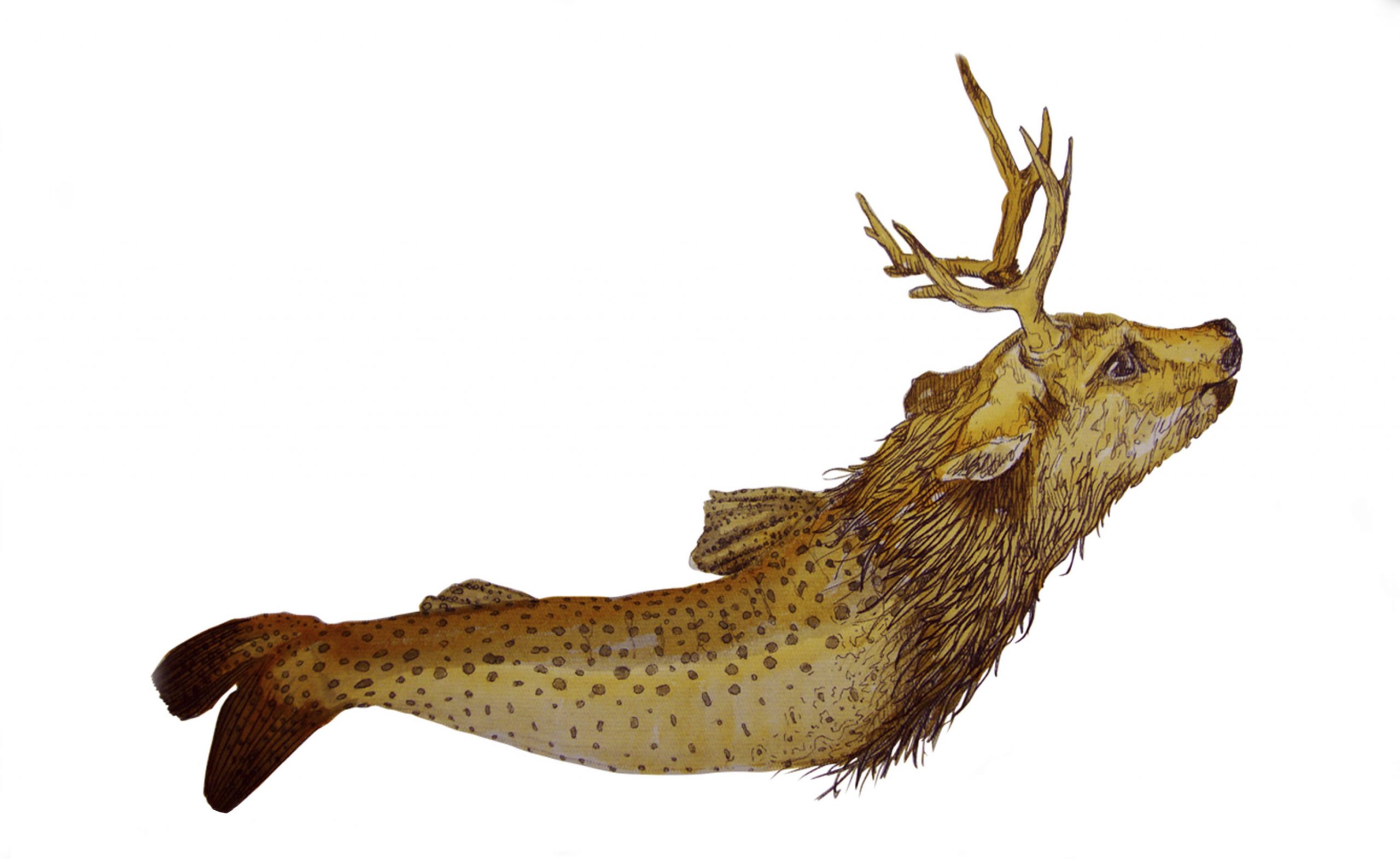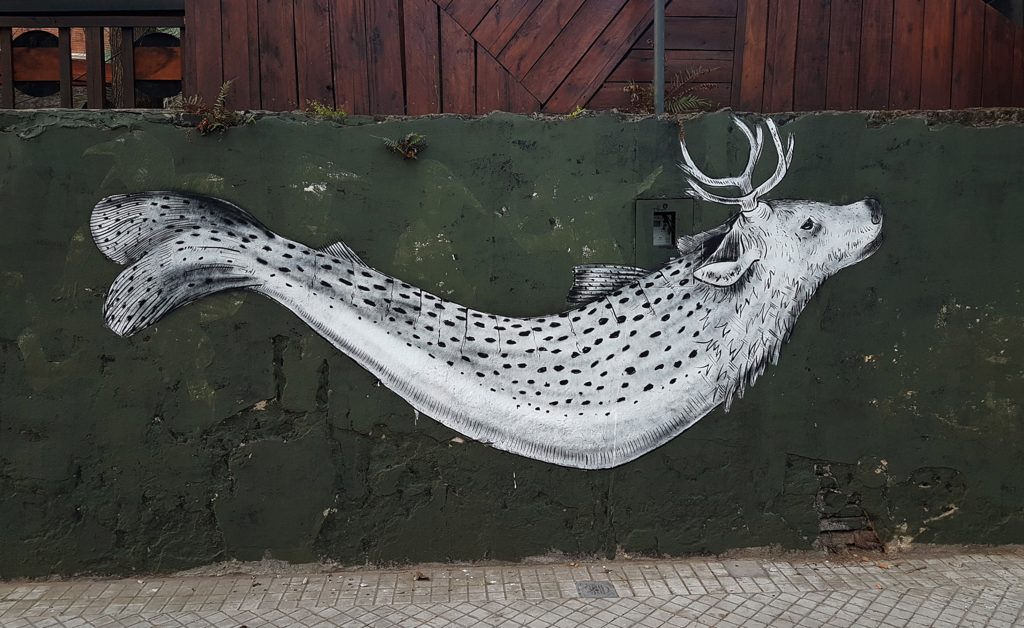 Name of the Specie
Deersurubi
Location
Entre Ríos, Argentina
HISTORY
It is a species that moves in large groups. Adults usually reach 2 meters in length. Its textures are very attractive: smooth, striped or stained skin. Their antlers are small, and they have very tender eyes.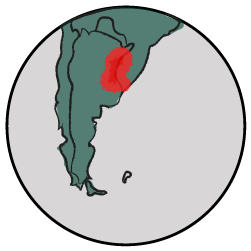 FUN FACTS
On a trip to Concordia, I watched from the car how swamp deer (as they call them) were running at high speed. The man who was taking me told me that they are not from there but from the other side of the river: Uruguay. I was amazed at their ability to cross a river so deep and wide, and I wondered why they did it. Later, conversing with other locals, I learned that there was a company that brought very important people from all over the world to fish huge surubíes in the area. And that it is actually a spectacular business because there, in the Salto Grande Dam, huge surubíes live 60 meters deep. People just have to throw the hook and take them out.
__This mural is made in Rosario, but it should be painted in the city of Concordia.